Why are you not getting the results you expected
from your website content and marketing materials?
Have your customers told you that they are sometimes confused by your content?
Do they still have basic questions, even after reading all of your materials?
Maybe it's because you really need more than just an ordinary copywriter.
You need a B2B copywriter who also employs computer programming discipline and techniques.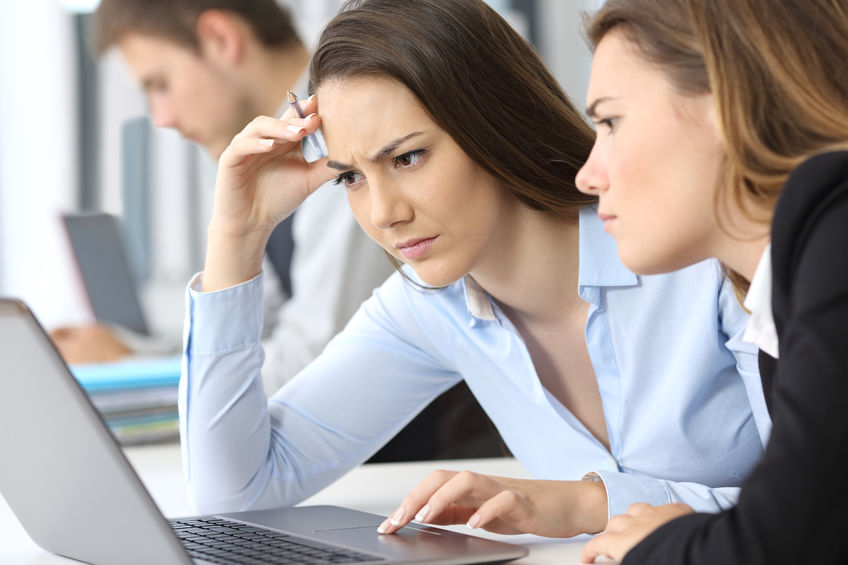 So what do Ones and Zeros have to do with written content?
I'm Michael Marrer, the principal behind Silver Lake Wordsmiths. And I'm more than simply an award-winning newspaper and magazine writer.
Before forming this company, I spent my professional career in engineering programming and corporate IT support, developing and maintaining Enterprise-level computer applications that were used by thousands of employees in white collar, blue collar, pink collar and research positions.
And I apply those same techniques to produce engaging, compelling and concise content.
Throughout my IT career I developed computer applications that were creative, efficient and had significant advance error detection. That kind of coding has to have a logical flow from beginning to end to be effective – plus make sure that no key points are overlooked.
The materials that your organization distributes also need to flow smoothly when read and contain all of the information that your customers need to make critical decisions for their businesses.
But there is much more to programming than just simply making sure that the code works. Quite frankly, anyone can do that. I also thought of all of the ways that it could BREAK due to mistakes by the users or in the data itself – and then made sure that all of those situations were addressed.
Likewise it is imperative that nothing in your content is left open to assumptions or misinterpretation.
This is the clarity and attention to detail that Silver Lake Wordsmiths brings to help your company promote its products and services.
Anticipating the questions your customers may ask, I make sure that the content we produce for you provides the answers they need.
Over the years, through the award-winning consumer newspaper and magazine articles I produced and the corporate training I provided, I've developed a style of writing that satisfies the highly-experienced reader yet also makes the material easily understood by novices. And because of my analytical background, I can often see trends and unique aspects in data and information that others overlook.
Not only did Michael do everything he said he'd do - which I initially didn't think was possible - but he actually exceeded his commitments as well. The quality of his work and his attention to detail is simply amazing.
When he evaluated our existing website and its content he pointed out many weaknesses, and in looking back he was "spot-on". Not only did he correct them, but he also developed a far, far superior look and feel and ease of use for our new website.
We've seen a significant increase in web traffic due to all of the new content he wrote and the SEO he incorporated into that material. And we've been complemented by not tens, but hundreds of our colleagues and customers.
Michael has over-delivered on the written content he's provided for our company, and in today's competitive marketplace we appreciate that.
Kyle Washington
Executive Vice President — Sonostics, Inc.
While not limited to just these categories, our main focus is working with startups, technology companies and the franchise industry. I can provide content marketing, white papers, case studies and training materials, and am also available for any other B2B, B2C or B2G copywriting needs you have.
While we're physically located right on the New York and Pennsylvania border where Broome County (Binghamton, Johnson City, Vestal and Endicott) meets Susquehanna County (Montrose, Great Bend and Hallstead), we can handle the needs of clients anywhere.